Project Description
San Luis Rey River Mitigation Property
The property includes riparian woodland/scrub, wetlands, open sand and non-native grassland within the San Luis Rey River floodplain.  Sensitive species, including southwestern arroyo toad and Least Bell's vireo, were documented on the site.
Location: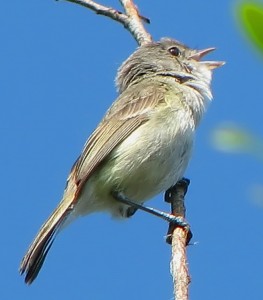 Between State Highway 76 and the San Luis Rey River in the community of Bonsall, San Diego County
Size: 83 acres
Price: $3.15 million
Outcome:
The property was purchased by the City of Oceanside and SANDAG for habitat mitigation use.